Our mission is simple, Giving Today while Growing Tomorrow.  We do this by sharing HEALTH AND GARDEN resources and products with your family, your community, and ultimately the planet!  We hope to achieve a standard of pride, excellence, and stewardship among our community and we would invite you to learn more!
GROWING
Home Grown Resource Group is a St. Louis based firm that specializes in landscape contracting, design, and garden consulting services.  We proudly offer exclusive health and garden products and services through our partner garden centers!  We are a group of designers, contractors, and skilled craftsman.   We are your one stop shop for any outdoor landscape project, while saving you time and money.  We have already chosen some of the most reputable, economical, and experienced contractors in the business, to complete the job for you.
How we are different
We share the community with you by promoting events, workshops, gardening classes, careers, volunteer opportunities, and other products  (see our Resources and Products page). By coming together around shared interests, we move our lives forward, and we make our towns and cities stronger, healthier, happier places— getting closer to a vision of a world full of real community.
GIVING 
How do we keep the promise?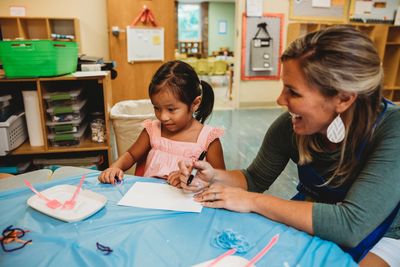 The Promise
Every child and family are prepared for success as they enter kindergarten.
What does it mean to be "prepared for success" in kindergarten?
Our families must be connected to the basic resources necessary to have stability and hope. Our children must have access to the life and learning experiences that give context and meaning to new knowledge. 
What We Offer
Preschool scholarships and connections to quality early childhood experiences
Information and assistance navigating resources in order to meet the basic needs of the children and families we serve
Access to Promise Place, a clothing and supply closet where families can get assistance with items to support the basic needs of their children ages 0-6
Coordination with resources such as Kirk Care, Parents as Teachers, Kirkwood Public Library, and Kirkwood School District in order to provide holistic support for families
GROWING
I was born in Dunedin Beach, FL and spent my childhood and young adult years in Roswell, GA. I graduated from Roswell High School in 1992. I attended Stetson University in DeLand, FL where I obtained my BS degree in Biology in 1996. Eleven years later, I graduated with an AAS degree in Horticulture from St. Louis Community College in Kirkwood, MO.
I am a professional horticulturist, biologist, and naturalist with over fifteen years of experience in the horticulture industry. Since 2014, I have been a stay at home dad, which is truly the most challenging, yet rewarding job that I have ever had.  I am a volunteer and board member for Kirkwood Area Every Child Promise (KAEChP), offering preschool scholarships and family resources.  
Long are the days since my childhood, but the memories will last a lifetime. I finally feel at home in St. Louis and a sense of community, living here now for almost twenty years, I have a family of my own.  We are fortunate to have our immediate family here and look forward to another fifteen years as we create a new chapter of home grown living.